It has been more than a year since a group of farmers ventured into General Merchandise and Agrivet Supplies store.  It is a triumphant story that came about through hard work.
The story is about a group of 32 farmers in a conflict-affected area who, despite the lack of knowledge, experience, and expertise, managed to start their own business and make it flourish.
The group of 32 farmers, who called themselves Uswag Casala-an SLP Association. In May 16, 2019, they received the Php 300,000.00 SLP-PAMANA grant for their micro-enterprise project named General Merchandise and Agrivet Supplies Store.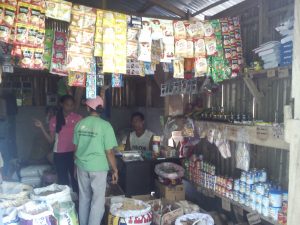 The Sustainable Livelihood Program-Payapa at Masaganang Pamayanan (SLP-PAMANA) project provides opportunities, to the residents or individuals, in a conflict-affected and vulnerable area (CAVA), improve their economic status.
"Dako kaayo among kalipay pagkadawat namo sa kwarta. Gitinguha ug gipaningkamotan gyud sa tanan nga mouswag ug molambo gyud ang kahimtang sa tananag myembro pina-agi sa livelihood assistance nga gihatag (We were overjoyed when we received the money.  With this assistance, everyone hopes and strives to improve our lives)," said Misael Jaugan, president of Uswag Casala-an SLP association.
These farmers have no diplomas to boast.  All they have is the vision to improve their economic condition.
"Sa pagsugod gyud og operate sa store, nagkalisod gyud mi sa pagrecord sa transaction ug sa inventory sa stocks, kay puro baya mi farmers. Pero wala gyud ni give-up kay andam usab sa paghatag ug technical assistance ang staff sa SLP-PAMANA (When we started our store, we had difficulties in recording the transactions and the inventory of stocks because we are all farmers. But we persevered because we know not that SLP-PAMANA staff are always there to assist us)," shared Maura K. Gaitera, the association's treasurer, of the members' dilemma among its members.
The members of the association have managed to work on their weaknesses and strength. Cooperation and understanding one another's abilities are the secrets of a successful business. Putting their association's by-laws to the heart is what made them united and focused on their vision.
The association now has an estimated monthly income of Php 7,000 and a total of Php 53,373 cash in the bank. The association also has collectibles of Php 48,696.75.
Besides the cash assistance, the DSWD SLP-PAMANA also provides training on micro-enterprise development and simple bookkeeping.
The Municipality of Siaton, Negros Oriental also played a vital role in the association's success. It appointed a focal person to closely monitor and assist the group together with the SLP Project and Development Officer. The LGU and the SLP-PAMANA work hand in hand in providing the needs of the associations not only in Barangay Casala-an but also with the other barangays.
Now, Uswag Casala-an SLP Association has Php 300,000 total financial assets and a motorcycle to be used for their business deliveries and purchases of goods.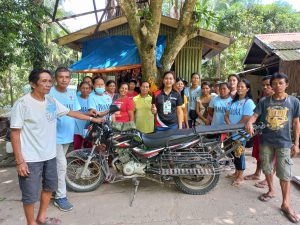 The Association members agreed that joining the program has helped them a lot, not only economically, but also it developed their confidence, and they learned to be sociable in dealing with people.
To the members of the association, they will not be able to reach progress if they had not taken the chance to join the SLP PAMANA. The community was glad of the attention that the LGU and SLP PAMANA has given to them. It has brought changes in their community, especially to the members of the association. Since Barangay Casala-an is 15 kilometers away from the center of the municipality, the store has bolstered the economic activity of their barangay, and the community could now easily buy their basic needs.
Starting a business can indeed be difficult. Most people would look for grants to help them begin it. When given the opportunity, they would take every step of the way to have it.  And this is what the farmers of Casala-an, Siaton, Negros Oriental did. ###
(90) Views