Happy New Year 2021!
The previous year 2020 was filled with challenges, various calamities and pandemic has brought havoc to individuals, families and communities not only in Region 7 but nationwide/worldwide. DSWD has stood true to its mandate, served with love, commitment to the less fortunate people needing us.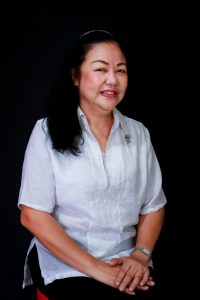 In these days, 2020 has brought us to learn more in serving. I believe that DSWD is an agency working the 2nd to none directions of God and that is helping the poor socially and economically. I wish that this 2021, DSWD 7 staff will feel the sacred responsibility of loving/caring for our neighbors. That DSWD will become a haven of rest for those who are bombarded with issues in life. That they (the people) will feel that there is an agency whom they can run to and trust.
In fact, I hope that the personnel will feel, "the love of Christ is in the soul, as a well of water, springing up into everlasting life, sending forth living streams that bring life and gladness wherever they flow." (Ellen G. White)
Again, let us be an instrument of blessing to those who are suffering. Our agency as a haven of rest for all who come herein.
God bless us all this 2021. More blessings and grace from above!
REBECCA P. GEAMALA                                                                           
5,916 total views, 1 views today