A total of 112,515 indigent senior citizens in region VII have already received their social pension cash stipend from the Department of Social Welfare and Development (DSWD) Field Office VII.
As of November 4, 2020, the Field Office VII has already disbursed a total of Php 362,110,000.00 to the 112,515 indigent senior citizens who received Php 3,000.00 cash stipend each for the second semester of 2020.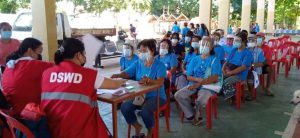 For Bohol province, the total number of indigent senior citizens who received the Php 3,000 cash stipend is 15,603; for Cebu, 71,515; and for Negros Oriental, 25,397.
The payout is in coordination with the local government units (LGUs) and the DSWD-7 staff assigned in the respective LGUs.
To ensure that the senior citizens will not travel far, the payouts are held in their respective barangays or in some cases barangays are clustered by proximity.
Furthermore, the Department urged the senior citizens and its staff to still follow the minimum safety protocols during the social pension payout.
The Department also clarified that those who are fragile and sickly are not required to personally claim their stipend during the payout.
According to the guidelines in the implementation of the Social Pension Program, the nearest relatives of the social pensioner can claim the stipend provided that they bring with them an authorization letter and their identification cards as authorized representatives during the payout.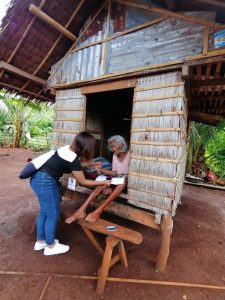 Aside from the onsite payout, the stipend can also be delivered directly to the house for bedridden social pensioners.
The payout for the remaining number of indigent senior citizen including Siquijor province is targeted to be completed within the month of November. The total target social pensioners for region 7 are 279,037.
As specified in the Expanded Senior Citizens Act of 2010 or RA 9994, seniors qualified to receive the monthly stipend under the Social Pension Program of the DSWD are those who does not have a permanent source of income or financial assistance, no regular support from family or relatives for his/her basic needs, frail, sickly or with disability, and without any pension from Government Service Insurance System (GSIS), Social Security System (SSS), Phil. Veterans Affairs (PVAO), Armed Forces and Police Mutual Benefit Association, Inc. (AFPMBAI) or any other insurance company.
The Social Pension Program provides government assistance to indigent senior citizens in the amount of Php 500.00 monthly stipend to augment their daily subsistence and medical needs. ###
(136) Views