Apart from providing financial assistance to beneficiaries, the Pantawid Pamilyang Pilipino Program (4Ps) of the Department of Social Welfare and Development (DSWD) aims to provide holistic transformation to families through family development sessions (FDS).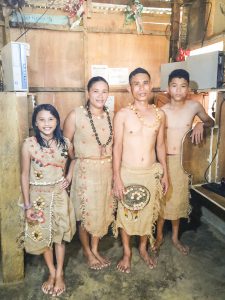 Pantawid Pamilya parent leader Roselete Gedorio shared that their life changed when DSWD stepped in their tribe to include them in modified conditional cash transfer for indigenous peoples (MCCT-IP) in geographically isolated and disadvantaged areas in the year 2015.
The Gedorio family belongs to the Ata tribe in barangay Canggohob, Mabinay town, Negros Oriental that has still observed their distinct indigenous political structure as well as cultural practices.
There are 463 Ata families under the MCCT-IP program in Mabinay.
As she usually just hid in her house doing some chores, Roselete said that she gradually became confident in dealing with people as well as taking part in organizations and activities in their community when they became part of MCCT-IP.
"Dili lang pinansyal ang natabang sa pantawid pamilya sa amo, kundi apil napod ang among kinaiyanhong gawi ug kaalam (Apart from the financial assistance we received from Pantawid Pamilya, it also improved our attitude and knowledge)," said Roselete.
She emphasized that the best part she had in the program is learning different values in life.
Roselete also stressed that she applied all the things she learned from the FDS in her family as well as in the community.
"Usa sa among nakat-unan sa pagka-4Ps kay kun unsaon mahimong epektibo nga lider sa komunidad (One thing I learned from 4Ps is how to be an effective leader in the community)," said Roselete.
She served as one of the councilors in their barangay. After her term, her husband got elected as barangay official while now she focuses on leading organizations in the community such as Canggohob Negrosanon Ata Development Association Organization (CANGNEADA) and Couple's for Christ (CF).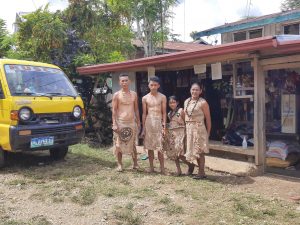 "Dako gayud kaayo og tabang ang mga seminar nga akong naapilan. Naka-realize ko nga dili diay to mao akong gibuhat sa una. Maayo gayud diay nga open-mided ta ug maminaw ta sa mga kabataan ug mga katawhan (Attending seminars was a big help. It made me realize that it is important to be open-minded and to listen to the youth and to the community)," added Roselete.
Moreover, Roselete and her family commit to continue to help and be good examples to the community as their way of giving back to the government, especially to the DSWD in providing health and education grants, rice subsidy as well as life-changing lessons through the FDS.
"Daghan salamat sa Ginoo! Ug salamat sa DSWD sa padayon nga pag-alagad sa katawhan ug nitabang kanamo nga mahimong madasigon, kampante sa pakighalobilo ug sa pakig-atubang sa mga tawo ug pag-atubang sa kinabuhi (Thank you Lord! Thank you to DSWD for continuously serving the people and for helping us to be motivated and to be confident in socializing and in dealing with people and in dealing with our lives)," said Roselete. ###
(169) Views