The Department of Social Welfare and Development (DSWD) Field Office VII released the reassessment results of the Pantawid Pamilyang Pilipino Program (4Ps) beneficiaries previously identified as non-poor in the Listahanan 3 database. DSWD reassessed these beneficiaries using the Social Welfare and Development Indicator (SWDI) tool.
Based on the directive of DSWD Secretary Rex Gatchalian, the DSWD Field Office VII was able to complete the reassessment of the first batch, which accounts for 75,331 households.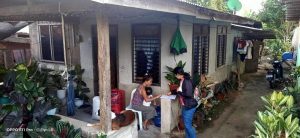 Based on the SWDI reassessment, 26 households are in Level 1, or survival level; 45,386 are in Level 2, or subsistence level; and 29,919 are in Level 3, or self-sufficient.
The DSWD used the SWDI as a case management tool to determine the progress of the 4Ps households by measuring their level of well-being in terms of economic sufficiency and social adequacy. The SWDI result aids the program in identifying the interventions needed by the family to achieve or sustain the self-sufficiency level and who will exit the program.
"The reassessed households belonging to Levels 1 and 2 will be retained in the master list of 4Ps beneficiaries while those identified Level 3 or Self-Sufficient will undergo the exit process of the program, which is the 4Ps Kilos Unlad Social Case Management Strategy," said DSWD-7 Regional Director Shalaine Marie Lucero.
"Moreover, DSWD will resume the payout starting November 30, 2023, for the withheld health grants and rice subsidy for those who belong in Levels 1 and 2, specifically from January 2023 to September 2023. The agency will also start processing the education grants in February 2024 based on beneficiaries' compliance," Director Lucero said.
The Department assured the 4Ps households who will be graduating from the program of its continued support, as well as assistance from their respective local government units (LGUs) and other partner stakeholders, which shall provide other interventions and services after exiting from the program so they can sustain their level of well-being.
Based on the Joint Memorandum Circular (JMC) No. 2022-001 between DSWD and the Department of the Interior and Local Government (DILG), LGUs are encouraged to enact a social protection ordinance complementing the 4Ps, including post-program interventions for exited 4Ps households.
"To inform the 4Ps partner beneficiaries of the result of the SWDI assessment, DSWD 7 currently sends written notices to them through our city and municipal links stating their current level of well-being. We will also emphasize to them that we use the SWDI tool as the basis for them to exit from the program," underscored Lucero.
Secretary Gatchalian signed a memorandum on the "Guidance on the Processing of Unpaid Grants to Qualified 759,041 4Ps Household Beneficiaries for the Period January 2023–September 2023" that covers the retroactive payment for the reassessed qualified households.
The 4Ps is the government's major poverty alleviation program that invests in the health, nutrition, and education of poor households eligible for the program. Together with the psychosocial and educational components provided through the Family Development Session (FDS), the beneficiaries will have improved and sustained well-being. Implemented through DSWD, the program was institutionalized in 2019 by Republic Act 11310, or the 4Ps Act. ###
(187) Views