The Department of Social Welfare and Development (DSWD) Field Office VII joined the nationwide simultaneous virtual kickoff activity for the 2021 Adoption Consciousness celebration on February 6, 2021.
The celebration is observed annually pursuant to Presidential Proclamation No. 72, series of 1999 declaring the first Saturday of February of every year as Adoption Consciousness Day. This is to call for public attention and ensure nationwide awareness on legal adoption of orphaned, abandoned and neglected Filipino children in need of permanent home.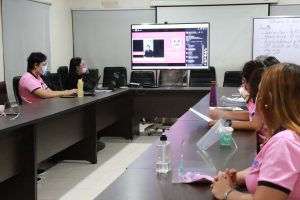 The celebration's theme "Pagmamahal Palaganapin, Legal na Pag-aampon Ating Gawin!" (Spread Unconditional Love Through Legal Adoption) will be a continuation of the efforts to promote legal adoption as a form of unconditional love between parents and their adopted children. The theme also focuses on legal adoption as the only way to ensure that adopted children will have the same rights as that of biological children.
Regional Director Rebecca Geamala shared that for the past ten years, the DSWD-7 has issued a total of 738 certifications declaring a child legally available for adoption (CDCLAA).
"The moment that we take care of these children is like doing the will of God. We do not know that out of these children who are being adopted legally, will become great leaders of the future. And as we all know that the children are the hope of our country," said Director Geamala in her video message during the kickoff activity.
After the virtual opening ceremony, the DSWD-7 also launched the art exhibit, which showcased the thirteen (13) posters from various child caring agencies and residential care facilities that participated in the poster-slogan contest. The posters are also posted on the DSWD Region VII Facebook page for the online voting that will run until February 11, 2021.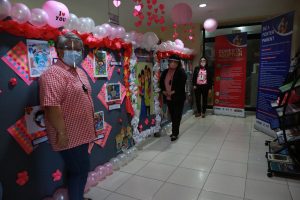 There is also a Color Your Station contest, which is participated in by the different Local Government Units (LGUs) in the region. The participating LGUs will decorate either the interior or exterior of the local social welfare and development office or other conspicuous space within the City or Municipal Hall. The decoration will be dominated with the color pink and must adhere to the celebration's theme.
An online forum for LGUs, which will tackle the adoption case management will be conducted on February 18, 2021. In February 22, an adoption forum will also be conducted to prospective adoptive parents.
While mass gathering is still prohibited in public spaces like malls, the DSWD-7 will continue its advocacy efforts to promote legal adoption through online adoption helpdesk.
For those who have questions about the legal process of adoption, they can send inquiries through this link https://forms.gle/dBNKmYd27mBbhSTz5. ###
(79) Views