The Department of Social Welfare and Development (DSWD) Field Office VII assists returning overseas filipinos (ROFs) and locally stranded individuals (LSIs) who arrived from Metro Manila going back to their respective cities and towns in region 7.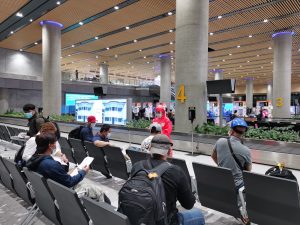 This is part of the Hatid Tulong, a transport assistance initiative by different national government agencies like Philippine Coast Guard (PCG), Philippine Recruitment Agencies Maritime Industry Authority (MARINA), Overseas Workers Welfare Administration (OWWA) among others to help ROFs and LSIs as they return to their respective provinces. It uses a whole-of-government approach to address the different needs of the LSIs who have been affected by the community quarantine measures imposed amid the COVID-19 pandemic.
DSWD-7 deployed social workers at Mactan-Cebu International Airport and in Pier 1 in Cebu City.
Upon arrival of the LSIs, the DSWD-7 provided hot meals and financial assistance through the Assistance to Individuals in Crisis Situation (AICS) depending on the assessment of the social worker.
DSWD-7 also distributed flyers and provided brief orientation on the Depression, Anxiety, Stress Scale Tool to check the mental health status of the ROFs.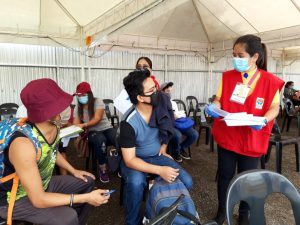 Social workers also check passports and other pertinent documents of passengers especially those with minors. This is a standard operating procedure (SOP) to prevent child trafficking.
As of July 29, 2020, a total of Php 6,097,500.00 worth of financial assistance was provided to a total of 3,214 individuals while a total of Php 813,200.89 of hotmeals and non-food items like hygiene kit provided to 7,535 individuals.
Proper coordination with the local government units (LGUs) like Cebu City Government and Cebu Provincial Government has been done to enable the LGUs to prepare for the transportation, screening and quarantine measures. ###
(323) Views