The Department of Social Welfare and Development (DSWD) in Central Visayas has already released about Php 167.4 million through its Assistance to Individuals in Crisis Situations (AICS).
From January to September 14, 2020, the Crisis Intervention Section (CIS) and the Social Welfare and Development (SWADs) offices in the provinces of Bohol, Cebu, Negros Oriental and Siquijor had provided assistance to a total of 43,327 individuals who sought financial help for their respective emergency concerns.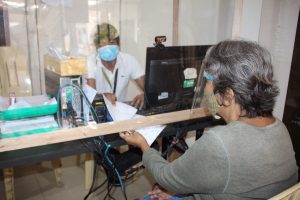 For medical assistance, a total of 12,904 clients had been served for their laboratory, operation, medicine, and other medical needs which amounted to Php 85.7 million.
Under burial assistance, the field office had assisted 3,814 clients with a total disbursement of Php 21.9 million.
Educational assistance was provided to 2,813 indigent students equivalent to Php 7.9 million, while transportation assistance amounted to Php 145,785 had benefited to 85 stranded individuals.
Food assistance was also provided to 8,714 people who are in crisis situation which amounted to Php 13.4 million and other cash assistance worth Php 38.1 million had helped 14,997 clients.
"Dako akong pasalamat sa ayuda kay makatabang kini sa akong laboratory unyang katapusan sa bulan (I am grateful for the assistance because it could help for my laboratory test scheduled by the end of the month)," said Eleonor Cortes of Brgy. Maguikay, Mandaue City.
"Pagsugod nga na-diagnose ko sa lupus niadtong 2006, sige na gayud ko balik-balik diri aron matabangan ko sa akong pagpa-laboratory ug mga tambal (Ever since I was diagnosed with lupus in 2006, I keep coming back here to avail of the assistance for my laboratory tests and medicines)," added Eleonor.
"Ganahan sad ko sa pagtratar sa mga empleyado sa DSWD kay dili sila mang-snob nako ug maminaw sila sa akong estorya (I like the way the DSWD employees treated me. They do not snob me, and they listen to my story)," shared Eleonor.
Under AICS, the DSWD provides medical, burial, educational, transportation, food and other cash assistance to persons or families in crisis situations. Particularly, those who belong to the informal sector and other poor, marginalized, vulnerable and disadvantaged individuals or families.
"Aside from the Social Amelioration Program (SAP) implemented by the Department during the community quarantine, we continuously cater to those who are in dire need of assistance through the AICS. We do whatever we can to best serve our clients by making the process faster and easier for them," said Regional Director Rebecca Geamala.
Clients are encouraged to comply with all the necessary documents before going to CIS or in the SWAD office in the provinces. ###
(200) Views