Eight (8) mothers who belong to the Pantawid Pamilyang Pilipino Program (4Ps) highlighted life's improvements with the help of the program.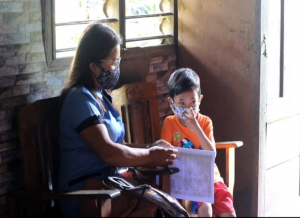 In its maiden edition of 4Ps ReyNanay, a combination of two words which are Reyna or Queen, and Nanay or Mother, the search will pay tribute to empowered 4Ps mothers.
The eight 4Ps ReyNanays come from the different towns in the Central Visayas region and were introduced to the public through their introduction and advocacy videos uploaded to the DSWD Region VII Facebook page.
Jovencia Palingcod from Batuan and Chelia Suello from Getafe will represent Bohol province.
Jovencia works as a child development worker and helped augment her husband's income as a tricycle driver.
She shared that it was difficult to raise five children while managing their family's meager income. But with sheer determination, she ventured into selling beauty products and dried fish around their barangay.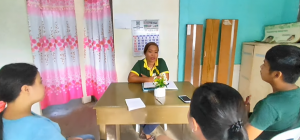 The couple's hard work paid off because two of their children have already graduated from college and are now working as teachers. The three remaining children are still pursuing their studies in college and high school.
For Chelia, it is not too late to pursue her education. She is currently a Grade 12 student at Tulang National High School.
"Pirteng lisura gyud ang kinabuhi namo sa una mao nga wala gyud ko nakahuman. Ganahan ko mahimong ehemplo sa akong upat ka anak ug uban pang mga nanay nga dili pa gyud uwahi aron kab-ot sa mga pangandoy sa kinabuhi (Life was really difficult before; that is why I was not able to finish my education. I want to set example to my four children and to other mothers that it is not yet too late to achieve their dreams in life)," said Chelia.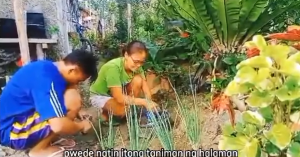 She works as a farmer and, at the same time, a barangay health worker. She dreamed of becoming a midwife someday.
Meanwhile, Cebu will be represented by three empowered mothers.
Alma Cabonada from Aloguinsan is grateful for the program because it helped her children's needs in school since their combined family's income could not suffice and sustain their needs.
She also cited the learning from the monthly Family Development Sessions (FDS) that provided various developmental topics like gardening. In fact, she initiated planting activities and clean-up drives together with her co-4Ps partner-beneficiaries in their community.
Felisa Arriesgado from Daanbantayan raised her six children by selling local delicacies, or kakanin around their community. Together with her husband, who works as a carpenter, the Arriesgado couple is proud parents of their children, who are honor students.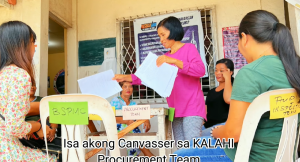 Felisa is also active in their community and participates in various associations like the Panagsama Farmers Association, which aims to help fellow farmers in organic farming.
Claudia Gonzales, from the town of San Remigio, values education and is hopeful that her three children will finish their education.
"Kutob ra gyud ko og second year college ug wala nako nahuman akong pag-eskwela tungod lisud among kahimtang mao nga naninguha ko karun nga makahuman akong mga anak (I just reached second year in college and I was not able to finish my education because of our financial status. I work hard now so that my children will be able to finish their education)," said Claudia.
As a barangay health worker, Claudia would always remind her co-4Ps partner-beneficiaries about the compliance of the program, especially in attending their monthly FDS and visiting their local health center for preventive check-ups.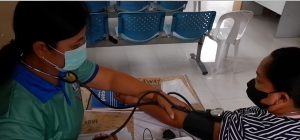 Justina Villego from Basay and Jonaly Erme from Manjuyod will raise the banner of Negros Oriental.
To find ways to improve her family's living conditions, Justina became involved in her community, serving as a VAWC desk officer, Chapel President, and a barangay health worker.
Together with other active 4Ps parent leaders, she organized the Empowered Men and Women of Basay Association (EMWOBA), which aims to provide orientation on different Gender and Development (GAD) laws and to lobby for funding support in the barangay for the different GAD activities in the community.
Jonaly is likewise active in her community as a 4Ps parent leader, SLP program participant, and Kalahi-CIDSS volunteer.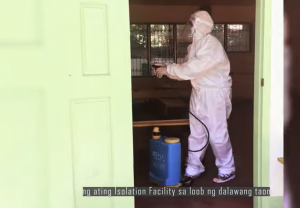 Because of her leadership skills, she was elected as the President of their SLP Association and actively managed their general merchandise store.
For Siquijor province, Emelyn Enad will represent the town of Maria.
Emelyn is an active 4Ps parent leader and a barangay nutrition scholar and has dedicated herself to monitoring the health and nutrition of 0–5-year-old children and pregnant women in their community.
She also became a Kalahi-CIDSS volunteer and helped in concreting the access road in their barangay.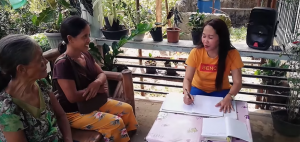 The eight ReyNanays will further showcase their wit, poise, and personal style during the coronation night on June 16, 2022, at the Southview Hotel in Dumaguete City.
The pageant will revolve around the theme "Inspiration and Aspiration," which will tackle each candidate's inspirational stories and their aspiration to further uplift their family's level of well-being with the help of the program. ###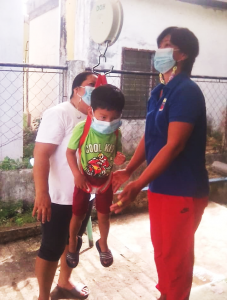 (158) Views