"Maka-graduate ra gyud mi. Dayon, mahimo naming engineer. Magtukod gyud mig negosyo aron di namo maghago (We will definitely graduate. Then we would become engineers. We will put up a business so that both of you will no longer toil)," Jason Luces and his siblings promised to their parents.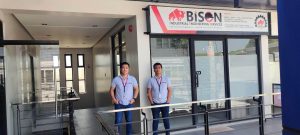 It may sound cliché, but usually, for children, having a comfortable life is their promise to their parents. Through their dreams and aspirations, children have the opportunity to show their parents how much they appreciate them and all of their sacrifices.
Despite their financial difficulties, Vicente and Francisca Luces have always reminded their children to finish their studies, as they believe that the situation they had was just temporary and that they can make things better in the future through diligence and hard work.
"Tiwas gyud mo sa inyong pag-eskwela kay kaning kalisod ug atong kapobrehon, karon ra ni. Dili mi ganahan ni Papa ninyo nga magmahay mo kay hangtod sa kaya namo, pa-eskwelahon gyud mo. Paningkamot mo nga matawhay inyong kinabuhi aron dili maagian sa inyong mga anak puhon ang atong kalisod nga giagian karon (Finish your education because life's hardships and poverty are just temporary. We do not want you to regret your decisions in life, and as long as we have the capability to put you in school, we will do it for all of you. Keep striving for a wonderful life so your children in the future won't take the same path as we did)," said Francisca to her children.
Vicente, as the breadwinner of the family, decided to work in Manila as a construction worker for the reason that the income from farming was not enough to suffice their family needs while Francisca continued to plant and sell root crops to augment their income.
4Ps Beneficiary
In 2012, the Luces family became a beneficiary of the Pantawid Pamilyang Pilipino Program (4Ps), a government program led by the Department of Social Welfare and Development (DSWD) that aims to alleviate poverty among targeted household beneficiaries by investing in their health, nutrition, education, and psychosocial development.
For the Luces family, the program has turned out to be a blessing in disguise because they do not have to worry about paying for their children's education any longer. Aside from that, Francisca was also guided by the monthly Family Development Sessions (FDS) to enhance her ability to manage and guide her family toward improved quality of life.
"I told my children that no one can tell how hard it is to be a parent, not until you become one, so I tried to lead by example so that they would become better parents compared to us when they had their own families in the future," said Francisca.
The program's monthly Family Development Sessions (FDS) give the couple the chance to gain a better understanding of parenting. Francisca credited the various topics in FDS as one of the reasons behind the improvement of their family.
Education
In 2014, Vicente decided to return to his hometown and started cultivating their two-hectare lot in Barangay Dobdob, Valencia, Negros Oriental.  The family sold their crops like corn, bananas, and coconuts in their town's market and in Dumaguete City.
In the same year, their eldest son became an engineer. Engr. Jason Luces graduated from the Cebu Institute of Technology – University in Cebu City. Jaymar, the second child, enrolled in a short course through the Technical Education and Skills Development Authority (TESDA) and got his National Certificate II in Heavy Equipment Operation.
Fast forward to 2016: Jufel, the third child, graduated with a degree of Bachelor of Science in Industrial Engineering from the Foundation University in Dumaguete City, while the fourth son, Kim, graduated with a degree in Mechanical Engineering at the Negros Oriental State University (NORSU) in 2021.
Presently, the fifth child of the couple and the only daughter, Angeline, is a third-year student taking up a Bachelor of Science in Accountancy at NORSU, and the youngest son, Dexter, is a Grade 12 student at Silliman University and also a recipient of the Educational Service Contracting (ESC) grant.
Using diligence, hard work, and determination as an engine to achieve success, Vicente and Francisca were able to build a better life for their children with the help of the government. Their impossible dream becomes a reality as a result of the 4Ps.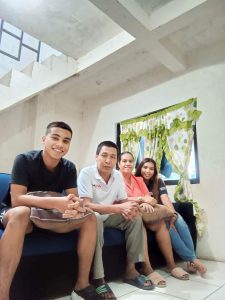 Self-sufficient level
 For the Luces couple, the journey they had with the 4Ps made their lives more meaningful; from a simple house before, the family now owns a concrete two-story house with a sari-sari store and a motor parts business on the ground floor, and their children have finished their education.
The four siblings, Jason, Jaymar, Jufel, and Kim, now own a business called Bison Industrial Engineering Services, located in Naic, Cavite.
According to Jason, their parents' sacrifices were the reason they were able to succeed, so it is only fair to return their love and allow them to live comfortably now.
After attaining a level of self-sufficiency, the Luces family graduated from the 4Ps.  The siblings now help other families by hiring skilled employees for different industrial services through their own family business. ###
(121) Views