Over the past 4 years, the Department of Social Welfare and Development (DSWD) Field Office 7 provided assistance to hundreds of trafficked victims through its program RRPTP or Recovery and Reintegration Program for Trafficked Persons.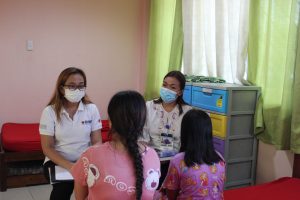 The RRPTP is one of the programs of the department that is mandated to assist trafficked victims or survivors.
From 2019 to May 2022, a total of 626 rescued traffic victims were assisted by the department, of whom 142 were male and 484 were female, including 151 children.
Sexual exploitation, prostitution and forced labor are the main pitfall of these victims.
The services that beneficiaries received include livelihood assistance, employment assistance, skills training, medical assistance, educational assistance, support for victims/witnesses, psychosocial counseling, temporary shelter, transportation assistance, and hygiene kits.
If there is a need, they are also being safeguarded in the DSWD centers and facilities or being endorsed to partner agencies that take care of trafficked victims or survivors.
The department, with its continued effort in fighting against human trafficking, has built a strong partnership with other agencies for the creation of rescue teams and for other interventions needed.
For the remainder of 2022, RRPTP will conduct orientation to local government units (LGU)s that have a high incidence of trafficking, including Cebu City, Mandaue City, Lapu-Lapu City, Municipality of Cordova, and Talisay City. They will also provide training in dealing with trafficking cases and RRPTP programs to local social welfare and development offices (LSWDO) throughout region 7. ###
(83) Views