Partner-beneficiaries under the Pantawid Pamilyang Pilipino Program (4Ps) cited the program's contribution to their well-being improvement through the 'Salaysay ng Buhay ng Pamilyang Pantawid,' which started in 2020.
In this second edition of the contest, the stories should be presented in three points of view (POV), 1) Kwento ni Tatay (perspective of the father); 2) Salaysay ni Inay (perspective of the mother); and 3) Sa Mata ng Batang 4Ps (perspective of a former or present child-beneficiary).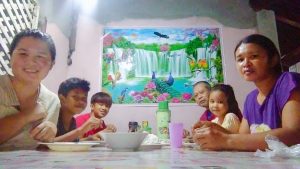 Twelve provincial winners from the different cities and towns in the Central Visayas region recounted their family story and how their life improved through the intervention of the program. The stories were also accompanied by a poster of each family which illustrated the written family story.
For Kwento ni Tatay, the Ageas Family of Ginatilan emerged as the winner. The Baluca Family of Guihulngan City, the Hingpit Family of Batuan, and the Maghanoy Family of Siquijor placed second, third, and fourth, respectively.
"Pinaagi sa Pantawid Pamilyang Pilipino Program nakahatag kini sa amo og paglaom. Ang ngitngit ug dulom nga dalan nga among giagian, nihayag pag-abot sa programa (The Pantawid Pamilyang Pilipino Program gives us hope. The dark path that we tread brightened because of the program)," shared Eddie Ageas of their life story and improvement since they became 4Ps beneficiaries in Barangay Cambagte, Ginatilan, Cebu. He does farming and extra job as a motorcycle driver to raise his family.
Two of Eddie's elder children finished college, while the third and fourth children are still in college. The remaining monitored child is still in grade two.
Under Salaysay ni Inay, the story of the Servidor Family of Tuburan was adjudged the regional winner. The story of the Gabas Family of Bais City, the Vidal Family of Siquijor, and the Omac Family of Batuan were runners-up.
"Tungod sa Pantawid Pamilyang Pilipino Program, inubanan sa pagpaningkamot ug pagtuo sa Ginoo, nakab-ot namo ang among mga pangandoy (Because of the Pantawid Pamilyang Pilipino Program, accompanied by perseverance and faith in God, we were able to achieve our dreams)," underscored Francisca Servidor.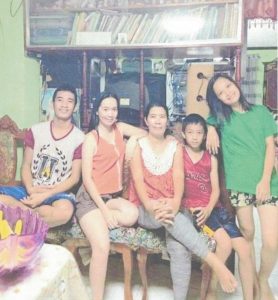 Francisca courageously raised her four children after her husband died. She overcame her grief and found the brighter side of life. She became an active community member in Barangay Sto. Niño, Tuburan, Cebu by participating in other DSWD programs like Sustainable Livelihood Program (SLP) and Kalahi-CIDSS.
The Sendiong Family of Dauin ranked first in the Sa Mata ng Batang 4Ps. The Las Piñas Family of Talibon, Fariola Family of Madridejos, and Laure family of Maria ranked second, third, and fourth, respectively.
"Lisud gyud ang kinabuhi namo sa una labi na pagtungtong nako sa High School. Naay panahon nga maulahi ko submit sa mga school project tungod kay mangutang pami aron makapalit mga materials. Mao nga nalipay kami nga naapil sa 4Ps kay nakatabang kini sa among pag-eskwela pinaagi sa cash grant nga among madawat (Our life was difficult, especially when I started studying High School. There were times I submit my school project late because we had to borrow money just to buy the materials. We were glad that we become part of 4Ps because the cash grant we received helped us in our education)," said Niña Mae Sendiong.
When Niña Mae reached college, she became an Expanded Student's Grants-in-Aid Program for Poverty Alleviation (ESGP-PA) student-beneficiary that provided her the opportunity to pursue her college education. She is currently a teacher in Dauin National High School in Negros Oriental.
Aside from the 'Salaysay ng Buhay ng Pamilyang Pantawid,' active 4Ps family-beneficiaries in their community were recognized through the 'Kaagapay ng Pamayanan.'
The Balasabas Family of Manjuyod was proclaimed the regional winner along with the Punay Family of Daanbantayan, Datoy Family of Alburquerque, and Paglinawan Family of Lazi, as the runners-up.
One notable deed the Balasabas Family undertook was the creation of a livelihood project with their co-beneficiaries in their barangay.
Raian and Jerelyn Balasabas led the 4Ps beneficiaries in putting up their merchandising store for the entire 4Ps beneficiaries in Barangay Sac-Sac, Manjuyod, Negros Oriental.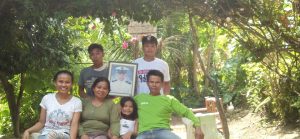 Meanwhile, the Fariola Family was adjudged as Best in Poster Design. All regional winners and finalist will receive a cash incentive and a certificate of recognition.
The regional winners will join the Pantawid Pamilya Virtual Family Day celebration on September 30, 2021, with other 4Ps family-beneficiaries from other regions. The Pantawid Pamilya Virtual Family Day is in line with the National Family Week (NFW) celebration.
The virtual activity aims to provide an avenue for the awardees to be recognized, as well as provide a platform for the program to share its accomplishments and success stories. ###
(210) Views