The Department of Social Welfare and Development (DSWD) Field Office VII has disbursed 4.2 billion for the implementation of the Pantawid Pamilyang Pilipino Program or 4Ps.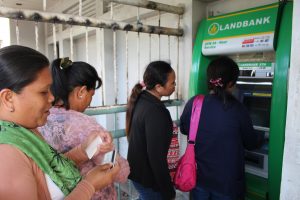 Now on its 10th year of implementation, 4Ps continues to invest in the health and education of poor and vulnerable households to break the intergenerational cycle of poverty in the country.
As of December, 4Ps is being implemented in the 132 Local Government Units (LGUs) in the 4 provinces in Central Visayas region. A total of 277,900 are active household-beneficiaries. Of the 277,900 active household-beneficiaries, 250,617 are covered by the regular Conditional Cash Transfer (CCT) program while 27,283 are covered by the Modified Conditional Cash Transfer (MCCT).
The MCCT includes beneficiaries who are not covered by the regular CCT, such as homeless street families, victims of natural and man-made disasters who are rendered homeless and with no means of livelihood, and Indigenous People in geographically isolated and disadvantaged areas (GIDA).
4Ps provides cash grants to compliant household-beneficiaries with health grant worth Php 500.00 and educational grants worth Php 300.00 and Php 500.00 each to the children studying in elementary and high school, respectively. A rice subsidy in the form of cash amounting to Php 600.00 to the household-beneficiaries is also included.
Household-beneficiaries need to comply the following conditions in order to receive the full amount of the cash grants; school attendance of at least 85% per month for children enrolled in the elementary or high school. Children aged 5 and below would need to undergo preventive check-up as mandated by the Department of Health (DOH) and children enrolled in the elementary must receive deworming pills twice within the school year. Also, Pregnant women must receive pre and post-natal care based on DOH protocol.
Lastly, parent/s or guardians are required to attend the monthly Family Development Session (FDS).
Compliance rate of Pantawid Pamilya beneficiaries in education is about 96.51%, 98.91% in health and 95.43% in FDS. The regional average compliance rate is higher than the national average compliance rate which is 96.95% compared to 95.78%.
The cash grants are disbursed to beneficiaries through the Land Bank of the Philippines (LBP) and they can claim their money through a cash card or through over-the-counter (OTC).
In far-flung area, conduit banks who are mostly rural and cooperative banks accredited by LBP are tapped in OTC payout. ###

Hits: 1048